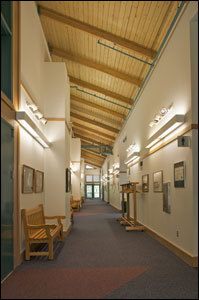 We've put together the following meeting checklist to help you plan your meeting in Ketchikan. No matter what size your meeting, or what stage of the organization process you are in, the Ketchikan Visitors Bureau is here to help.
PLANNING ASSISTANCE
Looking for hotel, meeting facility catering, activity or transportation information and costs? Just let us know your meeting requirements and we'll do the rest for you! Get competitive rates, great meeting ideas and information on what you need from the experts – without all the stress!
Complete our online Meeting Planner Request Form for help planning your meeting in Ketchikan!
MEETING CHECKLIST
Select your Meeting Facility
Determine number and size of meeting rooms
Establish A/V and equipment requirements
Decide on room setups
Investigate shuttle service/transportation availability
Food and Beverage Requirements
Decide on number of group meal functions
Select location for each
Select menus/obtain costs
Plan decorations
Special Activities
Decide on recreational functions
Arrange for entertainment
Organize companion activities
Plan pre/post-convention tours
Contact ground operators
Transportation
Airlines
Alaska Marine Highway System
Motor coach charters
Taxicabs, shuttles
Obtain schedules/prices for all carriers
DON'T FORGET
Don't forget to take advantage of the many services and products available through the KVB to make your next meeting unforgettable.
Site Inspections
Leads
Requests for Proposals
Special Activity Suggestions
Local Arrangements
Local Media Contacts
Door Prizes
On-site Registration Assistance
Folders
Walking Tour Maps
Visitor Guides and Brochures