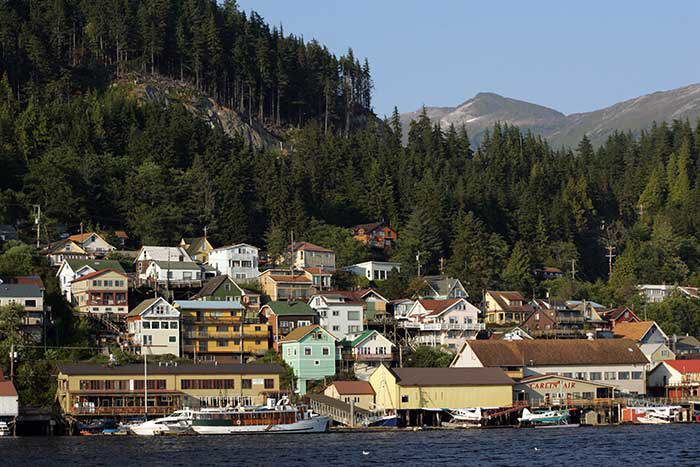 In our little community of 13,700 people, we have over 500 guest rooms, all of which provide the requisite creature comforts … because we know that not everyone who comes here wants to camp out in the woods! (For those of you who do, this is well within our wheelhouse. Check out our campgrounds and forest service cabins to learn more.) For the rest of you, whether you prefer to stay in a lodge or B&B, a hotel or vacation rental, Ketchikan has a comfortable room just waiting for you!
The right accommodations can greatly enhance your stay. If you like to be close to restaurants, shops, and nightlife, choose one of our centrally located hotels. If you prefer to stay out of the fray and enjoy a leisurely cup of coffee before heading out for the day, head for the hills! If you do decide to stay somewhere off the beaten path, consider renting a car — driving along the Tongass Highway, a 37 mile stretch of road that winds along the water's edge, offers the spectacular views you would expect, but they seem even more stunning when you're behind the wheel! And as a side note: You cannot get lost driving here. We are on an island and the road dead ends in both directions.
Our best advice about where to stay: Consider the kind of vacation you'd like to have, check out all your options and book as early as you can, especially if you're coming during our busy season from May through September!